Today's Celebrity Horoscope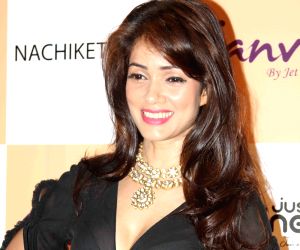 Vidya Malvade
BORN: 1973-03-02
SIGN: Pisces
PROFESSION: Actress

Vidya Malvade is an actress of the Bollywood movie industry. She was born on 2nd of March and is a Piscean native by virtue of her date of birth
Personality scope
Planets Neptune and Jupiter act upon the natal chart of Vidya Malvade making her what she is as a person. Under these planetary influences Vidya turns out to be a sensitive person with immense psychic sensibilities within her
Career scope
Her career domain is benefited by her multi-faceted skills and analytical approach that if put to proper use, can make her reach stellar levels in her chosen field of career. She is also a dedicated worker and can handle pressure very well.
Achievements scope
Vidya Malvade is an actress with potential and she has proved that every time she appeared on the silver screen. Apart from movies, we have seen her in many TV shows too such as Fear factor- Khatron ki khiladi, Family No 1, Darr sabko lagta hain. Every where she has proved herself a capable performer
Family and relationships scope
She has empathetic approach towards her relationships and can maintain them quite well. She loves to be surrounded by friends and loves to enjoy a bustling social life. But in amorous ventures, she tends to be quite complex.
Money scope
Despite being extravagant at times, she is attentive towards money and makes sure to avail every opportunity to buckle up her financial situation. She knows the art of saving money and thus can face any sort of financial crisis.
Health scope
Minor niggling health issues may trouble her from time to time. Over exertion of body and neglectful approach towards diet may be the causes. Addressing these areas may help her improve her health.
Vidya Malvade is an actress of the Bollywood movie industry. She was born on 2nd of March and is a Piscean native by virtue of her date of birth Personality scope