Today's Celebrity Horoscope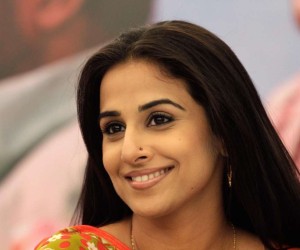 Vidya Balan
BORN: 1979-01-01
SIGN: Capricorn
PROFESSION: Actress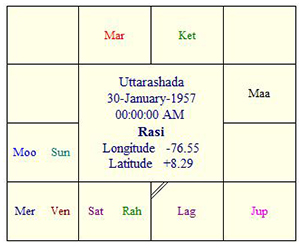 Vidya Balan is a renowned actress of the Bollywood movie industry. She has been able to establish her distinct niche as an actress. She was born on 1st January and is a Capricorn native by virtue of her date of birth
Personality scope
The natal chart of Vidya Balan is deeply influenced by the planet 'sun' and that imparts her with the typical personality traits. Under the planetary influence of the sun, she turns out to be an ambitious and determined individual with a composed and calm exterior
Career scope
When it comes to career Vidya's focus and dedication knows no bounds. She is never casual about her work and always takes her job responsibilities with utmost seriousness. Job satisfaction matters to her a lot
Achievements scope
Vidya Balan has already shown her aptitude and brilliance as an actress. Her acting skills and performances has fetched her critical acclaim and achievements in the form of awards such as National film award for best actress, Film fare critics award for best actress, Padma shri and many more
Family and relationships scope
She has a pretty enthusiastic approach towards making new relationships and maintaining the existing ones. However, when it comes to expressing her innermost emotions, she seems to be somewhat hesitant.
Money scope
When it comes to money matters she exercises great caution and astuteness. Monetary benefits however don't much interest her. Her lofty morals allow her to exercise certain moderation when it comes to dealing with money.
Health scope
Laziness and inactivity on her part may pull her down on the fitness meters and may result in certain health issues for her from time to time. Metabolic disorders may trouble her in life as per her astral alignments
Vidya Balan is a renowned actress of the Bollywood movie industry. She has been able to establish her distinct niche as an actress. She was born on 1st January and is a Capricorn n...