Today's Celebrity Horoscope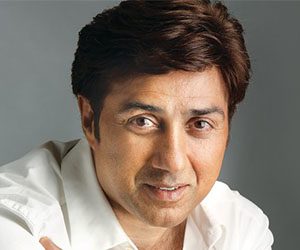 Sunny Deol
BORN: 1957-10-19
SIGN: Libra
PROFESSION: Actor

Sunny deol is a popular actor of the Indian movie industry. He is also a movie producer and director. Dharmendra, one of the most veteran actors is his father. Thus acting lies in his DNA. He was born on October 19th and is a Libran by virtue of his date of birth
Personality scope
Planets Venus and Sun shape the personality of Sunny Deol. These planets endow him with an imaginative and open mind. His persistence and persuasiveness make an impression on all around him.
Career scope
At the career domain Sunny's diligent mind and industriousness is always at work making him garner many achievements and accolades within a short span of time. His cheery enthusiasm at work keeps the work ambience pulsated all the time
Money scope
Financially, his status is quite secure and stable. He has a shrewd business mind and that makes him play his cards quite well in all money matter. All his investment and saving decisions are guided by profound financial wisdom
Health scope
He is casual about his health and is careless about his diet and lifestyle. Thus he easily falls a prey to faulty diet and lifestyle habits which in turn threaten his health and wellness all the time
Sunny deol is a popular actor of the Indian movie industry. He is also a movie producer and director. Dharmendra, one of the most veteran actors is his father. Thus acting lies in ...