Today's Celebrity Horoscope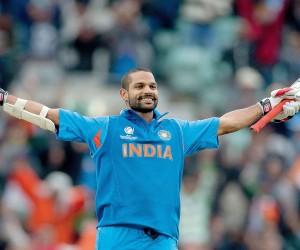 Shikhar Dhawan
BORN: 1985-12-05
SIGN: Sagittarius
PROFESSION: Cricket Player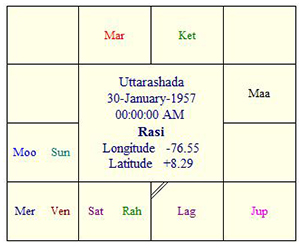 Shikhar Dhawan is an international cricketer of team India. He has a left handed batting style and is usually the opening batsman in a match. His bowling style is an off break right arm one. He was born on December 5 and is a Sagittarian by virtue of his date of birth
Personality scope
Planets Mercury and Jupiter shape the personality of Shikhar Dhawan. Under the influence of these planets he turns out to be a very confident and enthusiastic individual with great mental agility
Career scope
Shikhar Dhawan knows his art and skills well and can make full use of such skills in his professional life. His excellent communications skills leave a favorable impression about him on all those who are in authority
Achievements scope
Shikhar Dhawan's achievements clearly portray him as a bright star in the arena of Indian cricket. Some of his major achievements include standing out as the top run scorer in the under-19 2004 world cup match, attaining the speediest-ever Test cricket century against team Australia, making of world cup record by scoring as many as 505 runs across 7 innings in the under 19 world cup
Family and relationships scope
He has all the skills and qualities to maintain relationships of every kind. Love related matters are viewed by him with an optimistic outlook. He is a perfect sincere partner to his love mate
Money scope
Making money is never a big deal for him as stars bless him with a great money earning caliber. What he needs to watch out for is his frivolous spending habits that may at times put him at the risk of a financial crisis.
Health scope
He comes with a decent health status. Physical stability and well being are the plus points of his health. But emotionally and psychologically he may get stressed out easily and that may lead to a decline in his physical health
Shikhar Dhawan is an international cricketer of team India. He has a left handed batting style and is usually the opening batsman in a match. His bowling style is an off break righ...