Today's Celebrity Horoscope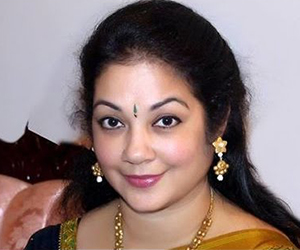 Shanti krishna
BORN: 1964-01-02
SIGN: Capricorn
PROFESSION: Actress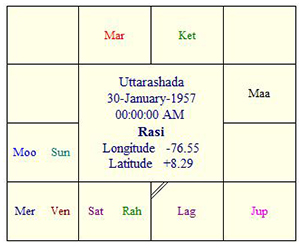 Shanti Krishna had been one of the leading actresses plus dancer of our country. Her works were primarily focused on the Tamil and Malayalam movie industry. She was born on 2nd of January and is a Capricorn native by virtue of her date of birth
Personality scope
Shanti Krishna's astral alignments on her natal chart give her a pretty distinct and adorable personality. She is cooperative, adaptable and approachable. Also, she is sensitive by nature and has a keen sense of justice
Career scope
Her creativity and positive work approach allows her to acquire laurels when it comes to her sphere of work. In most of her major career steps and decisions, she is guided by her guts quite remarkably
Achievements scope
Shanti is a multi faceted talent. Acting as well as dancing skills give Shanti all the limelight she very much deserves. Some of the top achievements she has bagged so far include Kerala state film award for best actress, Kerala state film award for second best actress.
Family and relationships scope
She is highly dutiful and helpful towards her near-and-dear ones. Romantic inclinations do not come to her easily but when they do come, she is able to execute her role as an ideal partner most efficiently
Money scope
She comes with sound money management skills. But she may often miss brilliant money earning scopes in her life and may turn too spendthrift at times, thereby letting out more money than what she can actually afford
Health scope
She is likely to be wrecked by stress and anxiety quite often and this may jeopardize her physical health too. It is advisable for her to implement certain stress management techniques in life in order to embrace sound health
Shanti Krishna had been one of the leading actresses plus dancer of our country. Her works were primarily focused on the Tamil and Malayalam movie industry. She was born on 2...