Today's Celebrity Horoscope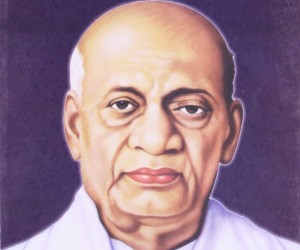 Sardar Vallabhbhai Patel
BORN: 1875-10-31
SIGN: Scorpio
PROFESSION: Indian Leader

Sardar Vallabhbhai Patel was a renowned name in the Indian National Congress Party. He along with others had given shape to what is now called the 'Republic of India'. Prior to joining politics, he had been a successful barrister. He was born on October 31st and is a Scorpion by virtue of his date of birth
Personality scope
Sardar Vallabhbhai Patel's personality was that of a strong-willed and courageous man who at the same time was blessed with immense rationality, persistence and astuteness. Planets Uranus and Pluto are the main celestial bodies that shape the personality of Patel ji
Career scope
His desire to implement innovation and creativity at work had made his sphere of work interesting for him at all times. These were the key driving forces that steered him towards professional success and contentment.
Achievements scope
Sardar Vallabhbhai Patel had been a prominent figure in the country's struggle for freedom and had played a pivotal role in unifying the country. In a way to recognize his tireless efforts the country has honored him with the Bharath Ratna, the highest and most prestigious civilian award
Family and relationships scope
Patel ji had a very soft, caring and affectionate approach towards family ties. He was deeply romantic when it came to the domain of love and always wished to be accompanied by his beloved
Money scope
Patel ji always had a good common sense when it came to handling money. But he was basically an extremist regarding money matters; i.e. either he would save generously or spend avidly and thus it often became difficult for him to choose a middle path
Health scope
Though blessed with great physical vitality and energy, Patel ji often suffered from health issues in his lifetime due to his tendencies of ignoring early symptoms and indulging in self diagnosis rather than taking expert medical help
Sardar Vallabhbhai Patel was a renowned name in the Indian National Congress Party. He along with others had given shape to what is now called the 'Republic of India&rsq...