Today's Celebrity Horoscope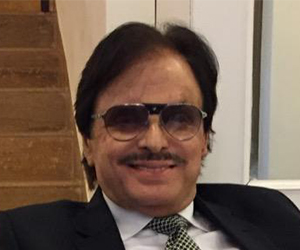 SANJAY KHAN
BORN: 1941-01-03
SIGN: Capricorn
PROFESSION: Actor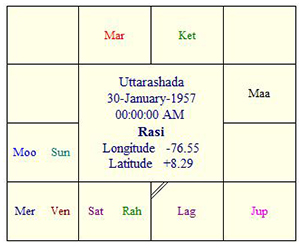 Sanjay Khan is a well known actor of the Indian movie industry. He is also a movie director plus producer. Also, he has acted in 2 most popular and top rated TV Soaps; 'The Sword of Tipu Sultan' and 'Jai Hanuman'. He was born on January 3rd and is a Capricorn native by virtue of his date of birth
Personality scope
Planets Jupiter and Saturn act upon the Natal chart of Sanjay Khan making him what he is. Under these planetary influences he turns out to be a resourceful and persistent individual, capable of attracting the best and positive things into his life quite effortlessly
Career scope
When it comes to the career domain, he shows remarkable ingenuity. Also, he is highly adaptable to his work requirements. Thereby he can fit into any role or work project quite easily and effortlessly
Achievements scope
Sanjay Khan is a popular name not only in the acting industry but also in the hospitality industry. His dream resort project, The deluxe 5 star hotel and spa project launched in the year 1997 was just another feather in his cap. Some of the top awards he has achieved so far include The Gem of India Award for Excellence, The Rajiv Gandhi Excellence Award, The Lifetime Achievement Award by Screen Star etc.
Family and relationships scope
He shows shyness when it comes to the relationship domain and is hesitant towards expressing his true emotions. Feeling emotionally attached and close to a particular person doesn't come easily to him but when it does, he can prove to be an ideal mate
Money scope
Financial incentives do matter to him a lot. Thus, he is careful enough regarding his finances and is generally engaged in making a whole lot of money so that he can easily avail the luxuries of life that he craves for
Health scope
His intense zest for life makes energy course through his veins and that also elevates the fitness quotient of his body. Diseases don't attack him easily as his inborn vitality and strength wards those off.
Sanjay Khan is a well known actor of the Indian movie industry. He is also a movie director plus producer. Also, he has acted in 2 most popular and top rated TV Soaps; 'The S...