Today's Celebrity Horoscope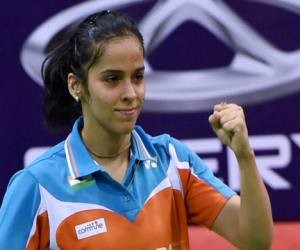 Saina Nehwal
BORN: 1990-03-17
SIGN: Pisces
PROFESSION: Badminton Player

Saina Nehwal is among the top rated pro singles badminton players of the country. She is globally
acclaimed badminton player who has been able to maintain her ranking in the world 'Top 10' since the
year 2009. She was born on 17 th March and is a Piscean by virtue of her date of birth
Personality scope
Planet Neptune acts upon the natal chart of Saina Nehwal making her what she is as a person. Under the planetary influence of Neptune she turns out to be highly individualistic with a strong creative sense.
Career scope
Saina Nehwal is likely to do well in a career where she has the scope to work as well as think in an independent way. She has all the needed confidence to succeed in her field of work and is hard working
too.
Achievements scope
Saina Nehwal has been recognized worldwide for her gaming skills and has made the country proud
several times. Her performances have made her achieve many laurels and kudos so far. Some of the
most notable awards she has achieved till date include Padma Bhusan, Padma Shri, Rajiv Gandhi khel
awards…
Family and relationships scope
She comes with an affectionate approach towards her near and dear ones but she hates to be controlled by her close people. She values her own freedom and personal space and feels comfortable if that is allowed to her
Money scope
She has a remarkable talent in investing money wisely and is likely to reap huge returns from her
investments. But she is too very generous in matters of money and may end up donating a huge lot thereby injuring her own monetary situation.
Health scope
Health for her is dependent on her emotional status. If she thinks positive, her physical health will reflect many positive signs of good health. On the other hand negative thoughts may lead to a decline in health for her.
Saina Nehwal is among the top rated pro singles badminton players of the country. She is globally acclaimed badminton player who has been able to maintain her ranking in the ...