Today's Celebrity Horoscope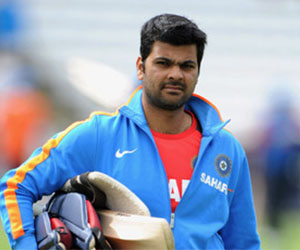 Rudra pratap singh
BORN: 1985-12-06
SIGN: Sagittarius
PROFESSION: Cricket Player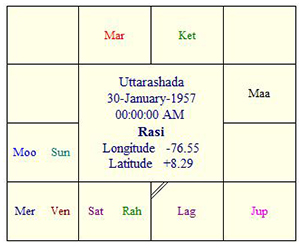 Rudra pratap singh is a fast medium left arm bowler who has played for the country in several one-day internationals, test matches plus the T20's. He was born on 6th December and is a Sagittarian by virtue of his date of birth
Personality scope
Planets Venus and Jupiter give him his characteristic personality traits. Under the influence of these cosmic orbs RP Singh turns out to be an optimistic individual with a remarkably persuasive and communicative nature
Career scope
He is assertive by nature and loves to experiment with various career options. That makes him adaptive in a professional set up, and also open to a myriad kind of job or work project choices.
Achievements scope
His impressive career graph bears clear testimony to his achievements. His field performances in various international and test matches plus in T20s and IPLs brought him much critical acclaim and helped him prove his mettle as a player
Family and relationships scope
Maintaining relationships in life is an art that he has mastered quite well. He is a great friend and partner due to his remarkably understanding nature. His relationship with his loved ones is quite cordial.
Money scope
Money holds little or no importance in his life. He is capable of earning big though that is never his aim in life. His over generous nature often leads him to spend more than he can afford especially on his loved ones
Health scope
He is blessed with a stable health and is enthusiastic about staying fit and fine. But certain issues like obesity, hypertension and metabolic disorders may crop up in the later part of his life making him unfit. So, he needs to watch out…
Rudra pratap singh is a fast medium left arm bowler who has played for the country in several one-day internationals, test matches plus the T20's. He was born on 6th December...