Today's Celebrity Horoscope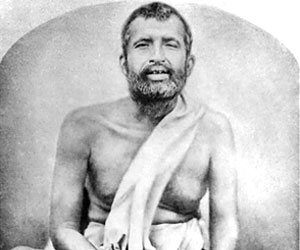 Ramkrishna Paramhansa
BORN: 1836-02-18
SIGN: Aquarius
PROFESSION: Indian mystic and Yogi

Ramkrishna Paramhansa had acquired renowned fame worldwide. He had been one of the most prominent Indian saints plus mystics around the 19th century. His yogic powers and lofty religious philosophies made him an imposing spiritual figure, who was revered by many devotees. He was born on 18th of February and had been an Aquarian by virtue of his date of birth…
Planets & Personality
Planet Uranus had been casting its dominant influence on Ramkrishna Paramahansa's natal chart. Also Venus had been playing a secondary role all the time imparting his personality with a mysterious edge. Under these planetary influences, he came to have a visionary approach towards life and had been of a curious nature.
Childhood & early life
Ramkrishna Paramhansa was born as a divine child to Khudiram Chattopadhya; his father and Chandramoni Devi, his mother. He was born at a distant village in West Bengal's Hooghly district known by the name of Kamarpukur. As a child, he was called as Gadadhar.
Right from Childhood, his inclination towards the divine was clearly evident. His best pastime as a child was to make clay models of various deities of the Hindu pantheon. He had learnt the Puranas and religious epics by heart simply by listening and from quite an early age, he used to experience lofty phases of divine ecstasy from time to time.
Contributions & Achievements
Ramkrishna Paramhansa's contributions to the spiritual domain are fathomless and cannot just be expressed in words. He was a great saint who had formulated the Adaivaitaism religious philosophy which is no time became one of the most accepted philosophies of the country.
Ramkrishna Paramhansa was considered as Lord Vishnu's avatar and his divine powers showed right from quite a tender age, getting him many disciples and followers. He succeeded in reviving Hinduism during his times and played a pretty dominant role in this. Much of the spiritual crises during that time could be managed due to his active involvement in the religious pursuits.
Ramkrishna Paramhansa had acquired renowned fame worldwide. He had been one of the most prominent Indian saints plus mystics around the 19th century. His yogic powers and lofty rel...