Today's Celebrity Horoscope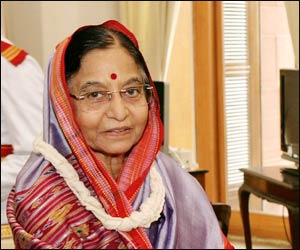 Pratibha Patil
BORN: 1934-12-19
SIGN: Sagittarius
PROFESSION: 12th President of India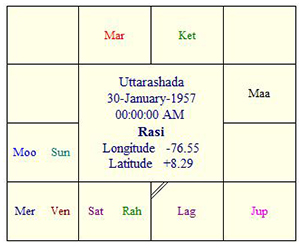 Pratibha Patil is a distinguished political figure of the country. Her fame as a politician amplified when she served as the country's 12th president from the year 2007 to the year 2012. She belongs to the Indian National Congress Party and had been the one and only woman to serve as president so far. She was born on December 19th and is a Sagittarian by virtue of her date of birth
Personality scope
Planets Sun and Jupiter sculpt the personality of Pratibha Patil. Under these planetary influences she turns out to be an energetic, enthusiastic and dauntless individual full of agility and mental vitality
Career scope
When it comes to career she always desires to try her attributes and explore her repertoire of skills by putting herself in challenging scenarios. All her career based decisions are spurred by surging ambition burning within her
Achievements scope
Pratibha Patil is an eminent politician who has achieved a new milestone indeed by becoming the country's first woman president. Before that she had successfully held office as Rajasthan's Governor. Glamour Award the Chosen Ones is a prestigious award she has been honored with.
Family and relationships scope
She holds on to her relationships for solace and security. She is capable of making friends easily. She can derive a meaningful relationship out of a frivolous one. As a partner, she is loving and caring
Money scope
Money domain and her financial situation is quite a tricky matter. Struggle for money can lead to an influx of wealth into her life but if ever she turns careless about money, the same amount may flow out from her life too
Health scope
Her health remains fine most of the time. She attaches importance to healthy ways of life and tries to adopt such ways herself. She believes in holistic healing and thus relies more on alternative therapies
Pratibha Patil is a distinguished political figure of the country. Her fame as a politician amplified when she served as the country's 12th president from the year 2007 to th...