Today's Celebrity Horoscope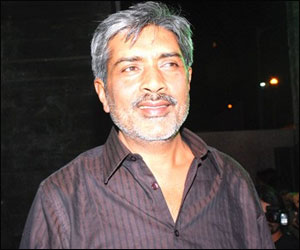 Prakash Jha
BORN: 1952-02-27
SIGN: Pisces
PROFESSION: Director

Prakash Jha is a well known movie producer, director, screenwriter plus actor of the Indian movie industry. The movies directed by him embrace a distinct genre; i.e. 'political' as well as 'socio-political' and that sets him apart from the crowd. He was born on February 27th and is a Piscean native by virtue of his date of birth
Personality scope
The planetary arrangements on Prakash Jha's natal chart make him what he is as a person. Under the influence of certain planets he turns out to be a deep thinker, a true dreamer with an unparalleled richness of thoughts
Career scope
His mind is highly creative. Thus, he is drawn towards jobs or work projects that satiate his creative hunger and cater to his aesthetic bent of mind. In other words, monotonous, dull jobs don't appeal to him.
Achievements scope
The various movies directed by Prakash Jha has sought him critical acclaim because the genre on which he works is a serious one and thus critical attention has always been on him. The many awards that he has achieved so far include Film fare awards, National film awards, IIFA Awards
Family and relationships scope
In matters of relationships he has pretty optimistic view points. In fact he needs to be in a relationship all the time as that gives him a feeling of completion. Also, in matters of his loved ones, he shows a self-sacrificing approach.
Money scope
In matters of money he has a prudent and controlled approach. He loves to live a simple life with no financial show-offs or extravaganzas. That gives him a stable financial domain and checks him from over spending
Health scope
He is always at the risk of accidents as per his stellar alignments. Thus, he is advised to be extremely cautious in everything he does day in and out. A bit of carelessness on his part may lead to a major loss of health.
Prakash Jha is a well known movie producer, director, screenwriter plus actor of the Indian movie industry. The movies directed by him embrace a distinct genre; i.e. 'politic...