Today's Celebrity Horoscope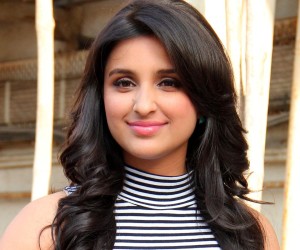 Parineeti Chopra
BORN: 1988-10-22
SIGN: Libra
PROFESSION: Actress

Parineeti Chopra is a very popular movie actress of the contemporary times. She appears mostly in the Bollywood Hindi movies. Chopra is a business school pass out who always wished to have a career as investment banker but even after bagging a triple honors in 'finance and business' she landed up being an actress. She was born on 22nd October and is a Libran by virtue of her date of birth
Personality scope
Parineeti is a self willed person with lots of love for personal freedom. Under the impact of planets Uranus and Venus she is always steeped in energy that makes her a thoroughly active person who greatly abhors inactivity of any kind
Career scope
Parineeti loves to be simply perfect when it comes to her career domain. Her attention to minute details gives an edge to her passion for perfection in career. She hates to limit her abilities due to things like constraints of time, budget etc.
Achievements scope
There is in fact no end to Parineeti's achievements and her stars spell a greater swell in achievements with the passing time. Some of the many awards that she has won till date are Special Jury national film award, IIFA Award for best supporting actress, Stardust award for superstar of tomorrow and the like
Family and relationships scope
Parineeti values relationships and tries to pay back with gratitude for all the favors she has received from her loved ones. Parineeti's married life will be a happy one provided her partner stops himself from encroaching upon her personal freedom
Money scope
Parineeti Chopra though may earn sufficiently in the first half of her life, may fall a prey to financial instability in the later years due to her extravagant moves and lack of prudence in money matters
Health scope
Parineeti will have a decent health and can live long with proper attention to health. The two issues that she really needs to take care of are- Rheumatism and indigestion problems which may turn major if ignored.
Parineeti Chopra is a very popular movie actress of the contemporary times. She appears mostly in the Bollywood Hindi movies. Chopra is a business school pass out who always wished...