Today's Celebrity Horoscope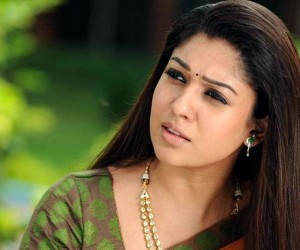 Nayanthara
BORN: 1984-11-18
SIGN: Scorpio
PROFESSION: Actress

Nayanthara is an actress of the Indian movie industry and her area of work mainly focuses on
Telegu, Malayalam and Tamil movie industries. She was born on November 18 th and is a Scorpion by virtue of her date of birth
Personality scope
Planets Mars and Pluto throw their planetary influences on the natal chart of Nayanthara making her what she is as a person. Under the impact of these planets she turns out to be a caring individual with a strong sense of perception and determination in life.
Career scope
Nayanthara puts herself in the best light in her career field whenever she is placed amid challenging situations. Her confidence and dare devil attitude make her rise to the occasion and grapple every difficult situation with remarkable efficiency.
Achievements scope
Nayanthara's innate talents naturally attract achievements and awards towards her. The main awards she has been awarded with so far include Film fare award for best actress [Tamil, Telegu], IIFA Utsavam award for best performance, Nandi award for best actress, Vijay award for favorite heroine, Vijay award for best actress, Asianet film award for best actress.
Family and relationships scope
Relationships acquire a sacred status for Nayanthara. She feels from the core of her heart for her loved ones and aims at establishing intimate connections with them. She targets to bond with her loved ones in a deeper and meaningful way
Money scope
Stars bless Nayanthara with a stable financial situation. She has the ability to manage money single handedly and in an efficient way. She is not given to any reckless moves when it comes to monetary matters
Health scope
Nayanthara comes with a sound health. Being overtly conscious about health, she tries her best to maintain it in good shape by sticking to healthy lifestyle and dietary habits. She makes sure to pamper her body and skin with the best care from time to time.
Nayanthara is an actress of the Indian movie industry and her area of work mainly focuses on Telegu, Malayalam and Tamil movie industries. She was born on November 18 th and ...