Today's Celebrity Horoscope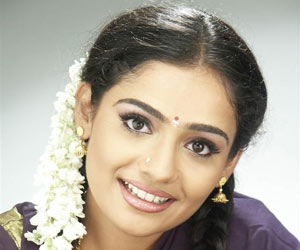 Meera vasudevan
BORN: 1982-01-29
SIGN: Aquarius
PROFESSION: Actress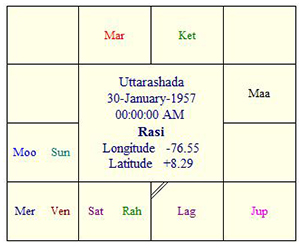 Meera Vasudevan is a model as well as actress of the Indian movie industry. Her works are focused mainly on Tamil, Telegu, Malayalam and Hindi movies. She was born on 29th of January and is an Aquarian by virtue of her date of birth
Personality scope
Planetary alignments on Meera's natal chart make her acquire certain personality traits quite unique to herself. People may think that she is a pretty tough-nut to crack but that is only her exterior side. Her inner self however is soft, warm and utterly sensitive
Career scope
Any career stream or project that values her worth and recognizes her skills appear quite fascinating to her. She needs to feel important in her career as that gives her the required impetus to put in her best
Achievements scope
Meera Vasudevan is a talented actress who has achieved limelight and fanfare within a very short span of time. She has been awarded with Asianet film award for best new face of the year. She has appeared in numerous commercials too and that too has catapulted her to fame.
Family and relationships scope
She is warm by heart when it comes to dealing with her loved ones but takes time to open up in matters of relationships. She takes time to commit in a relationship too but once she does so, she sincerely tries to give it her 100 percent
Money scope
She comes with a significantly healthy deference in matters of money. She is quite balanced in her ways of handling money and thus neither turns too stingy nor too wasteful regarding money. Also, she is skilled enough in setting a budget as per the circumstances.
Health scope
She is too hyperactive in her various life activities and that may lead her to get overtly stressed out and overtly exhausted in body too. She must learn the art to go slow and relax herself to the fullest
Meera Vasudevan is a model as well as actress of the Indian movie industry. Her works are focused mainly on Tamil, Telegu, Malayalam and Hindi movies. She was born on 29th of Janua...