Today's Celebrity Horoscope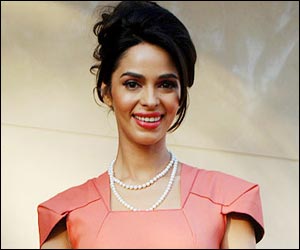 Mallika Sherawat
BORN: 1976-10-24
SIGN: Scorpio
PROFESSION: Actress

Mallika Sherawat is one of the most popular actresses of bollywood. She has appeared mainly in Hindi movies and a few Chinese and English movies. With her bold presence on screen, she has carved a distinct niche for herself in the film industry. She was born on October 24th and is a Scorpion by virtue of her date of birth
Personality scope
Planets Pluto and Venus shape the personality of Mallika Sherawat. Under the impact of these planets Mallika turns out to be a cooperative and competitive individual who is, at the same time, creative and intuitive.
Career scope
Mallika seeks to get stimulated through her domain of job/career. Challenging jobs or rather challenging roles give her all the required mental stimulation to remain bogged down in work and to put in her best efforts at work
Achievements scope
Mallika's achievements are undoubtedly noteworthy. She scaled the heights in her career quite rapidly and her movie 'Murder' allowed her to get nominated as 'best actress' in the Zee Cine Awards. Also, her performance in the movie 'Pyar ke side effects' proved to the audience that Mallika is not only good at steamy scenes but also at artistic performances.
Family and relationships scope
She has a romantic mind and is quite partnership-oriented by nature. Though she wishes to establish deep and meaningful relationship with her loved ones, she abhors making long-term commitments in any sort of relationship
Money scope
She shows immense precision and meticulousness while dealing with money. Her prudence with money management hardly makes her fall prey to any sort of budgetary issues. She is hardly troubled by any sort of mindless spending impulses
Health scope
Though blessed with a good health naturally she often tends to disrupt her good health through her faulty lifestyle habits. She tends to eat recklessly and mostly tends to binge on all kinds of unhealthy food which make her sick.
Mallika Sherawat is one of the most popular actresses of bollywood. She has appeared mainly in Hindi movies and a few Chinese and English movies. With her bold presence on scr...