Today's Celebrity Horoscope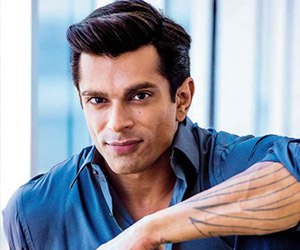 Karan Singh Grover
BORN: 1982-02-23
SIGN: Pisces
PROFESSION: Actor

Karan Singh Grover is a popular name especially in the Indian Television arena. This model cum actor has acted in several popular TV Soaps plus has appeared in movies too. Karan Singh Grover was born on February 23rd and is a Piscean by virtue of his date of birth
Personality scope
Planetary alignments on Karan Singh Grover's natal chart make him a highly logical as well as analytical person. He has an innate ability to read the mind and its thoughts and that actually makes him stand out from the crowd.
Career scope
Career goals are taken by him with immense seriousness and he does everything to reach those goals as fast as possible. In other words he is somewhat impatient when it comes to achieving something related to his career
Achievements scope
Karan Singh Grover has made it to the top at quite a short period of time. In television as well as in movies he has been making his presence felt most outstandingly. Some of the notable awards he has achieved so far include Zee gold awards, FHM Awards, Indian Telly awards, Kalakar awards etc
Family and relationships scope
In matters of friendship, he is a very loyal as a person and his company is enjoyed by all. In matters of love he may seem confusing to his partner as his mood is likely to fluctuate a lot. However, he is also likely to make a very dedicated soul mate
Money scope
Money management comes easy to him. He in fact is born with innate skills of money management. Also, budgeting is something he has great mastery over. If he can manage his impulsive spending habits, he is likely to face no financial issues in his life
Health scope
He is a reasonably healthy person who loves to incorporate healthy ways in his life. However stress related issues may pull him down in matters of health as he generally keeps his stress locked up within him.
Karan Singh Grover is a popular name especially in the Indian Television arena. This model cum actor has acted in several popular TV Soaps plus has appeared in movies too. Karan Si...