Today's Celebrity Horoscope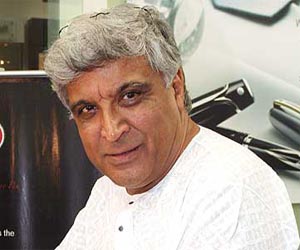 Javed Akhtar
BORN: 1945-01-17
SIGN: Capricorn
PROFESSION: Poet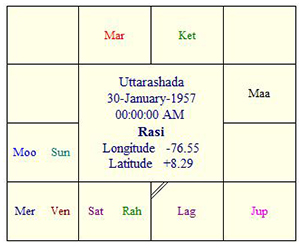 Javed Akhtar is a mainstream writer, poet, screenwriter plus lyricist from India. He has produced some really great compositions and that has earned him name and fame among the creatively inclined population of the country. He was born on January 17th and is a Capricorn native by virtue of his date of birth
Personality scope
Planet Saturn casts its dominant influence on the natal chart and thereby the nature of Javed Akhtar giving him certain unique personality traits. Under the planetary influence of Saturn he turns out to be a perceptive, confident and creative individual with sufficient amount of intelligence too
Career scope
When it comes to career he is hard working and disciplined. He takes his work seriously and rather passionately. His love for his career allows him to keep his focus on all the time and that leads him towards great successes every time
Achievements scope
Javed Akhtar's creative talent has earned him many awards and accolades. Among the various awards he has achieved so far there are prestigious awards like Padma Bhushan, Padma Shri, Sahitya academy award, Filmfare awards and many more
Family and relationships scope
Problems in relationships may arise as he tends to turn too dominating and demanding when it comes to his relationships. Thus, friction may break out between him and his loved ones. As partner, he is quite loyal.
Money scope
Money does not motivate him much and it is, by no means, the driving force in his life. Though he can manage money well, he is not much bothered about earning and often tends to make impulsive expenditures.
Health scope
Over dependency on stimulants may lead to downfall of health for him. A balanced and healthy diet packed with nutrients is of utmost necessity for him. Dental issues may trouble him from time to time.
Javed Akhtar is a mainstream writer, poet, screenwriter plus lyricist from India. He has produced some really great compositions and that has earned him name and fame among the cre...