Today's Celebrity Horoscope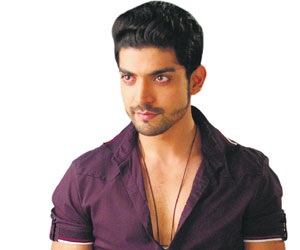 Gurmeet Chowdhury
BORN: 1984-02-22
SIGN: Pisces
PROFESSION: Actor

Gurmeet Chowdhury is an actor, dancer as well as model of the Indian TV industry. The reality show on TV, 'Jhalak Dikhla Jaa' catapulted him to fame as a dancer. He was born on February 22nd and is a Piscean native by virtue of his date of birth
Personality scope
The planetary alignments on Gurmeet's natal chart make him what he is as a person. Under the impact of some specific planets, he emerges as a shy, introvert individual, kind at heart and always in search of tranquility
Career scope
Any career field that allows him to contribute positively to it and bring about certain developmental changes is made for him. He is actually comfortable in such career setups and inspires his fellow workers through his presence and performance
Achievements scope
Gurmeet has become a household name for every Indian after having played Lord Rama in the TV serial 'Ramayana'. Apart from that his performance in many other popular TV shows, movies and dance reality shows like Naach baliye, Jhalak dikhla jaa has added to his plethora of achievements
Family and relationships scope
Romantic expression of love is not very common in his case. According to him he can love his soul mate in a better way through sacrifice and service. He is by nature a family man and loves to give his family sufficient time.
Money scope
Financial prosperity is likely to arrive in his life at a later stage and when it does arrive, amassing substantial amount of material riches will not be an issue for him. But too much of generosity on his part may end him up donating out a huge amount of his savings.
Health scope
He takes to avid exercising in order to improve as well as maintain his health status. Due to over indulgence on food at times, stomach issues like indigestion, acidity may creep into his life
Gurmeet Chowdhury is an actor, dancer as well as model of the Indian TV industry. The reality show on TV, 'Jhalak Dikhla Jaa' catapulted him to fame as a dancer. He was...