Today's Celebrity Horoscope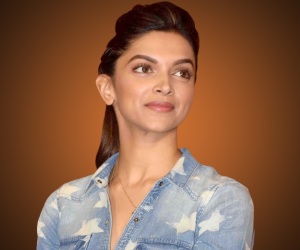 Deepika Padukone
BORN: 1986-01-05
SIGN: Capricorn
PROFESSION: Actress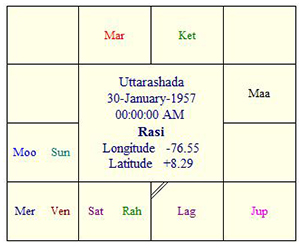 Deepika Padukone is one of the most renowned actresses of the contemporary time. She is famed as the highest paid actress of the Indian movie industry. She was born on 5th of January and is a Capricorn native by virtue of her date of birth
Personality scope
Planet Mercury reigns over Deepika's natal chart thereby giving her, her unique personality traits. Under this planetary influence she turns out to be a versatile and level-headed individual who is at the same time, selfless and resourceful
Career scope
She thrives well in a harmonious professional setting and does well if she is assigned an authoritative position at work. She is well-suited for a job profile that can explore her to the fullest of her talents
Achievements scope
Deepika is a talented actress and her achievements know no bounds indeed. Within a short span of time she has achieved many grand awards that include Producers Guild awards, IIFA Awards, Filmfare awards, Screen awards and many more
Family and relationships scope
Being free-spirited by nature, she tends to be shy enough in matters of serious romantic associations. However, she is drawn towards people who are intelligent and can match up to her level of intellect
Money scope
She is not so much driven by the monetary incentives and thus tends to attach more priority to job contentment than financial advantages. However, as she is naturally responsible she is able to manage her finances in a responsible manner.
Health scope
As she tends to improve in health and recover speedily from injuries or illnesses, owing to her emotional resilience, she often tends to take her health lightly. Towards middle ages several health issues may hit her and thus extra caution is needed on her part
Deepika Padukone is one of the most renowned actresses of the contemporary time. She is famed as the highest paid actress of the Indian movie industry. She was born on 5th of Janua...