Today's Celebrity Horoscope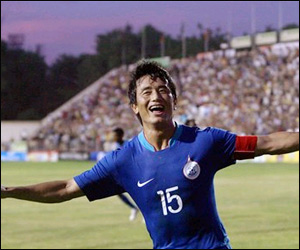 Baichung Bhutia
BORN: 1976-12-15
SIGN: Sagittarius
PROFESSION: Football Player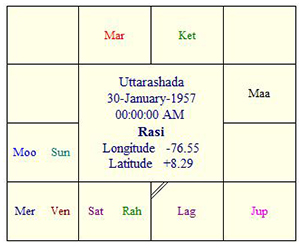 Indian football and Baichung Bhutia, as it were, are synonymous to each other. He is often regarded as an international football personality as well as the torch bearer of the game football in India. Baichung had been a striker in his team. However, now he has retired from his career. He was born of December 15th and is a Sagittarian by virtue of his date of birth
Personality scope
The astral influences of planets, Venus and Jupiter shape the personality of Baichung Bhutia. Under these planetary influences he turns out to be a cheerful and optimistic individual with a highly adaptive nature
Career scope
Baichung had been utterly dedicated to his profession. He had been significantly ambitious towards carving a distinct niche for him in his professional arena. His strong work culture and intellectual bent of mind allowed him to realize his career dreams with ease
Achievements scope
Baichung had made a significant contribution to the game of football in India. Many junior players and champions in the making have followed in his footsteps. Some of the most notable achievements that he has bagged include Arjuna award for football, Padma Shri.
Family and relationships scope
Relationships matter a lot to Baihung. He often relies on his near and dear ones and is closely associated with them at an emotional level. When it comes to love and romance his expressions are remarkably intense
Money scope
Baichung's money luck is pretty bright. In order to earn money or gain money, he hardly has to put in any effort. Under the impact of the good stars money flows into his life quite unhindered and in bounties…
Health scope
Baichung comes with an unbalanced health status. In his outer side, he may seem too very jovial and energetic but underneath this exterior veneer some major health concerns may be lurking
Indian football and Baichung Bhutia, as it were, are synonymous to each other. He is often regarded as an international football personality as well as the torch bearer of the game...